Here we have a selection of our old pre-current LED3 systems for sale at a reduced price of just £35. They have been designed for economy, consuming only 8 watts of power per hour with a 220V/240V AC supply. LED lights are a cost-effective solution for your business that emits enough light to improve visibility without exceeding your budget requirements.
With a typical running regime, these LED 3's product a running cost with an electrical charge of 0.085 per KW comes in at just £6 per annum. Combined with this, each light benefits from carbon emissions equal to 0.038 metric tonnes per year. This stands in comparison to a standard 60W lamp which would ordinarily produce upwards of 0.525 tonnes in the same yearly period.
They have a simple installation and can be retrofitted within any column in under 20 minutes. With approximately 50,000 hours lifespan, these LED systems can produce 1400 lumens. From the construction industry through to interior design or electrical businesses, these cost-effective and environmentally friendly lighting options are a fine choice for quality and value.
For convenience, these LED 3's are available in three different states – pre-wired, ready-to-fit or combined with a Bayonet setting. They have been manufactured using our expertise in both design and toolmaking to guarantee faultless service. By maintaining control over initial costs, we are able to bring you the best quality for the best price. Combine this with our friendly Sales Team and you'll experience an unrivalled level of service.
Quantity in Stock:
2 x LED3 Pre-Wired

1 x LED3 BC

3 x Refuge BC NO SENSOR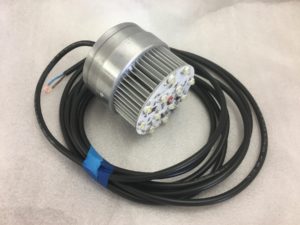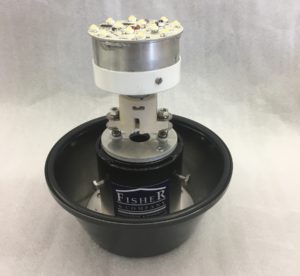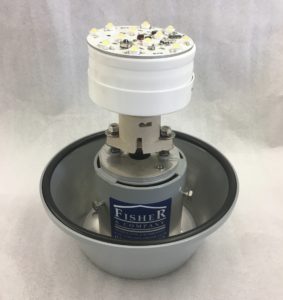 *Price for product ONLY. VAT + Carriage will occur on top.*
** Gallery and Ceramic Bayonet Fitting not included.**