Traditional Feeder Pillar Applications
A classic style pillar that would be most suited to a heritage site or city. Designed for housing small distribution boards and maintaining excellent protection from the weather. Supplied as shell only or pre-wired to customers specification. We can supply this pillar with a lockable flap on the side to accept a Plug'n'Lead suitable for markets or special event power requirements.
Typical applications would be highway and amenity lighting, castle grounds for floodlighting, car parks, market towns.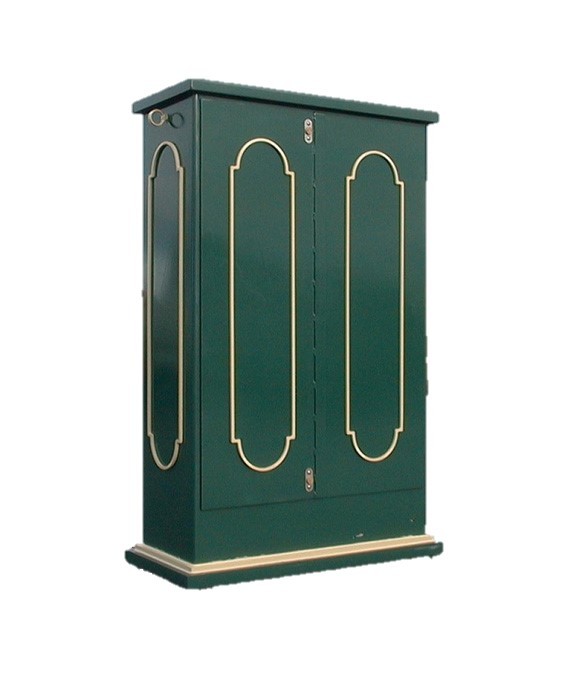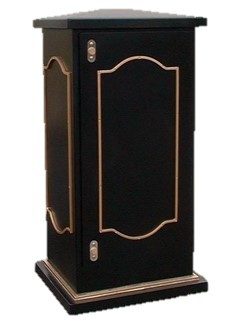 Specifications
• Designed to IP54.
• Material – manufactured from 3mm HR4 mild steel plate. (5mm available on request)
• Finish – hot dipped galvanised to BS EN 1461. (painted to customers specification i.e. black with gold trim)
• Backboard – 18mm external grade plywood treated with water repellent.
• Locks – fitted with Tri-Head locks.
• Doors – Internally hinged.
• Seal – fitted with water tight seal around door aperture.
• Earth Stud – fitted as standard with a M8 brass earth bolt, nuts and washers on both body and door.
• Hazard Labels.
Options Available
• Fisher Anti vandal lock
• Body and door earth cross bonded with 90amp braid
• Louvre panels
• Paint coated finish to any colour and G2 Finish to Highway agency specification
• Crest and brass name plates available as optional extra.
Click to download our Traditional Feeder Pillars Data Sheet
| Part No. | Width | Depth | Height | Root Depth | Backboard w x h |
| --- | --- | --- | --- | --- | --- |
| TR1 | 350 | 250 | 950 | 300 | 340 x 600 |
| TR2 | 450 | 250 | 950 | 300 | 440 x 600 |
| TR3 | 450 | 300 | 1250 | 300 | 440 x 1000 |
| TR4 | 750 | 300 | 1250 | 300 | 740 x 1000 |
| TR5 | 900 | 300 | 1250 | 300 | 890 x 1000 |