Lantern guards are a cost effective solution to the protection of public lighting.  Manufactured from strong and durable stainless steel. This also allows them to be confidently used externally through all the different weather conditions without the risk of rust. With a convenient design for quick installation, hinged closures allow the guards to be opened from both the top and the bottom.
These guards have been constructed and designed to fit 76Ø columns. This makes them suitable for use on a selection of different street and area lighting units – specifically those designed to stand unsupervised for extended periods of time such as sports courts and recreational areas. As with all Fisher & Company products, these bespoke units are manufactured in-house using our expertise.
This process allows us to control all aspects of costs, from the initial components through to the cost-effective prices we can offer you from our Bargain Basement. Our Sales Team are always on hand to provide information, advise and support throughout the entire buying process. We strive to provide you with an unrivalled level of service to each and every customer that find their way to our website.
10no. available
Dimensions: 23″" (L) x 13″" (W) x 12.5″" (H)

Costs: £30 each + VAT + Carriage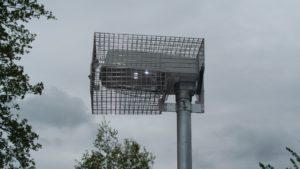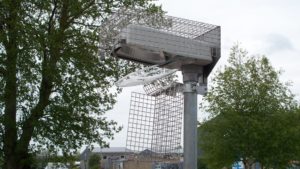 Contact us for more information