When it comes to preparing the ground for essential works, our collection of Groundwork Tools are designed for you. Manufactured with the help of one of Britain's leading contractors, each one meets the needs of numerous applications. From repairing potholes to accessing pipes below ground, we understand the need for high-quality, durable tools at your disposal.
With everything from stainless steel Shove Holers to tampers and rabbiting spades, each of our groundwork tools is constructed from heavy-duty Stainless steel. The risk of buried electrical cables is one that presents itself regularly to groundwork teams. For this reason, we have insulated each of our specialist tools with a heavy-duty fibreglass shaft. These act as a barrier between the conduction of electricity and your hands, thereby eliminating the risk of shock during use.
We understand the need for high-quality and reliable tools within your budget. Our specialist groundwork tools are designed by construction workers, for construction workers. They are pinned and welded with expert precision to prevent twisting, snapping and bending during use. Offering years of service, your business will benefit from professional-level tools that become essential parts of your working life. And, with an affordable price tag, they'll fit within your specific budget allowing you to produce the most consistent and quality projects every single time.
Here at Fisher & Company™, we are passionate about providing the right tool for every job. For more information about our groundwork tools, contact us today to speak to a member of our helpful team.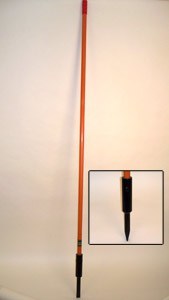 Stainless Pick Tool
35mm diameter solid stainless steel with machined chisel or pointed head. Head is pinned to heavy duty fibre glass shaft. Electrical Insulation Tested to BS EN 60900.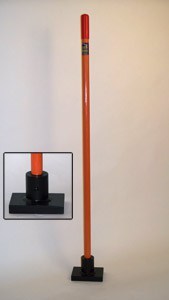 Tamper
6" x 4" x 1" Mild steel tampering head pinned to heavy duty fibre glass shaft. Electrical Insulation Tested to BS EN 60900.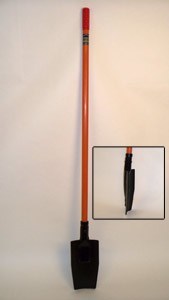 Rabbiting Spades (Grafters)
Made in the same way as our Shove Holers from the same Heavy Duty materials with a single head and choice of 3 handle lengths to suit your application.
Electrical Insulation Tested to BS EN 60900.