MRI Feeder Pillar
MRI Feeder Pillars for the NHS provide electrical power on one side and water supply on the other.
Dedicated Marechal 415v, 250 amps, 3 phase, 5 pin socket with MCCB and Earth leakage device built-in. 3 x Cat5 RJ45 and 1 x BT PBX outlets on the left-hand side of pillar.
Completely insulated right hand side of pillar with mains water for topping up the chillers on the MRI mobile unit.
These Feeder Pillars are manufactured from 3mm galvanized steel
The size is approximately *1200mm x 1200mm x 450mm *This size is generic but can be altered to suit location/needs
There are a variety of colour Powder Coat Finishes to choose from to coordinate with the hospital.
Each MRI Feeder Pillar is made to order to in our Somerset factory.  In this way we are able to manufacture to exact project specifications.  This ensures faster lead times from just 4+ weeks from order.
Click to download our MRI Feeder Pillar Data Sheet

63A Service Pillar
In addition to the MRI Feeder Pillars is the 63A 3 phase supply Service Pillar, also with 1 x Cat5 RJ45 and 1 x BT PBX outlets and mains water supply.
These Feeder Pillars are made from 3mm galvanized steel and can be finished in a range of colours if required.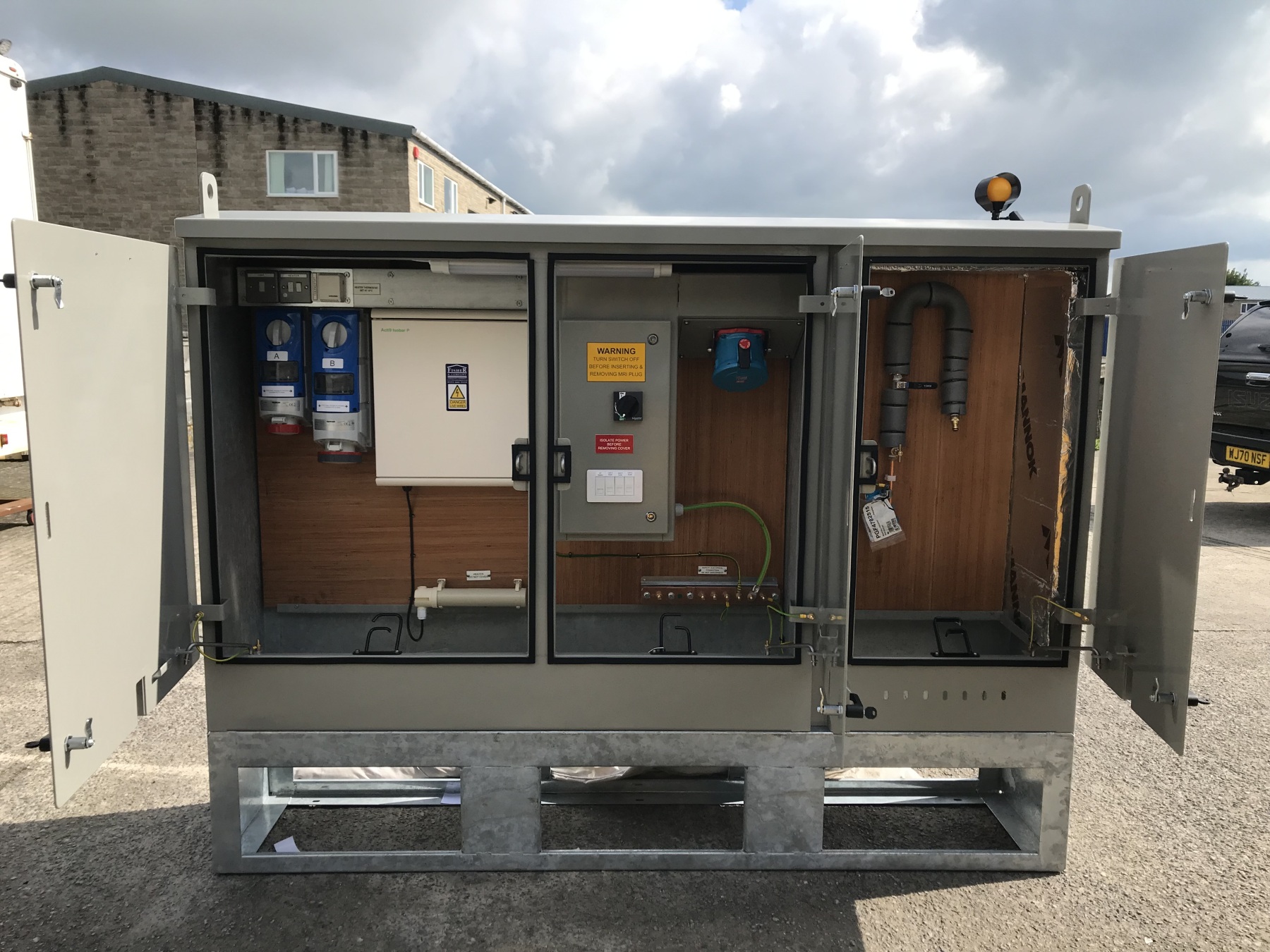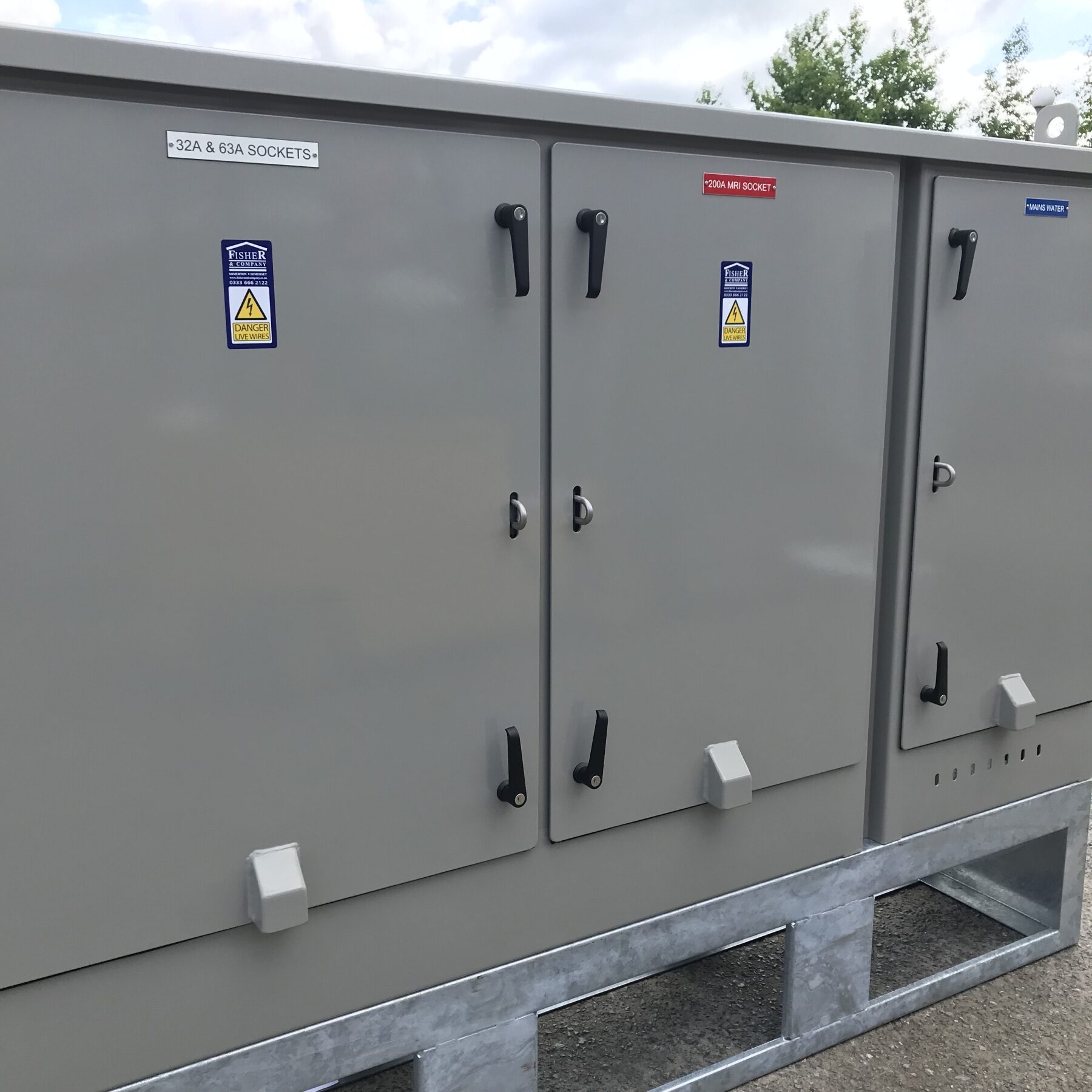 *Please note Bespoke orders are subject to a cancellation charge if cancelled once in production.
Manufactured in Somerset, UK