Illuminated Pedestrian Beacon (OlympiadIPB)
OlympiadIPB
Part No. IPB
Featuring our unique aluminium extrusion which provides excellent vandal resistance, the OlympiadIPB is fitted with LED technology providing bright light with low power consumption of just 30W total, combined with low maintenance and easy installation.
Click to download our OlympiadIPB Data Sheet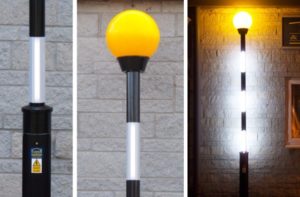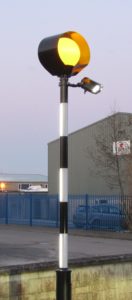 OlympiadIPB Specifications
• 8w extra bright white LED Flashing Beacon
• 6 sets of bright white LEDs illuminating opposing sides facing traffic – total 21w
• Carbon emission of just 0.143 metric tonnes per unit per annum
• 3m column as standard with choice of Base Options – 600mm Root or Flange Mount
• 300mm UV Stabilised polyethylene Amber Globe
• Anti-Vandal Aluminium Gallery secured to column with 3No. M8 Stainless Steel security hex-pin screws
• Vandal resistant polycarbonate lens covering column LEDs
• Robust anti-fade black powder coat finish to column with 3No. 300mm reflective white bands
• Flash Rate and Luminance fully compliant to BS 8442:2015
• Provides years of virtually maintenance free, efficient operation
• Saves power and money compared to traditional 60w bulbs through energy efficiency
• UMSUG Code 79 46 030 001 100
We deliver this product to you in 2 sections for ease of installation and set up:-
– Illuminated Column – Gallery & Amber Globe
Pre-Wired with FEMALE Push-Fit connectors
– Base Section (either Flange or Root Mount)
Fitted with Double Pole Fused Isolator (Cut-Out) pre-wired to LED Driver with MALE Push-Fit Connectors
Supplying to you in this way speeds up the installation process and makes the wiring a very quick and simple task – saving you time and money on site.